Baku Interior Awards – a competition to find the best corporate interior of Azerbaijan – on 27th November 2015, at the Conference Hall of the Boulevard Hotel Baku.
Over 20 companies took part in this event, which was organized by Design Dialogue together with the Union of Architects of Azerbaijan. The full-day event consisted of two interactive sessions, followed by a gala dinner. Visitors had the opportunity to view an exhibition of the most outstanding architectural projects implemented in Azerbaijan in recent years.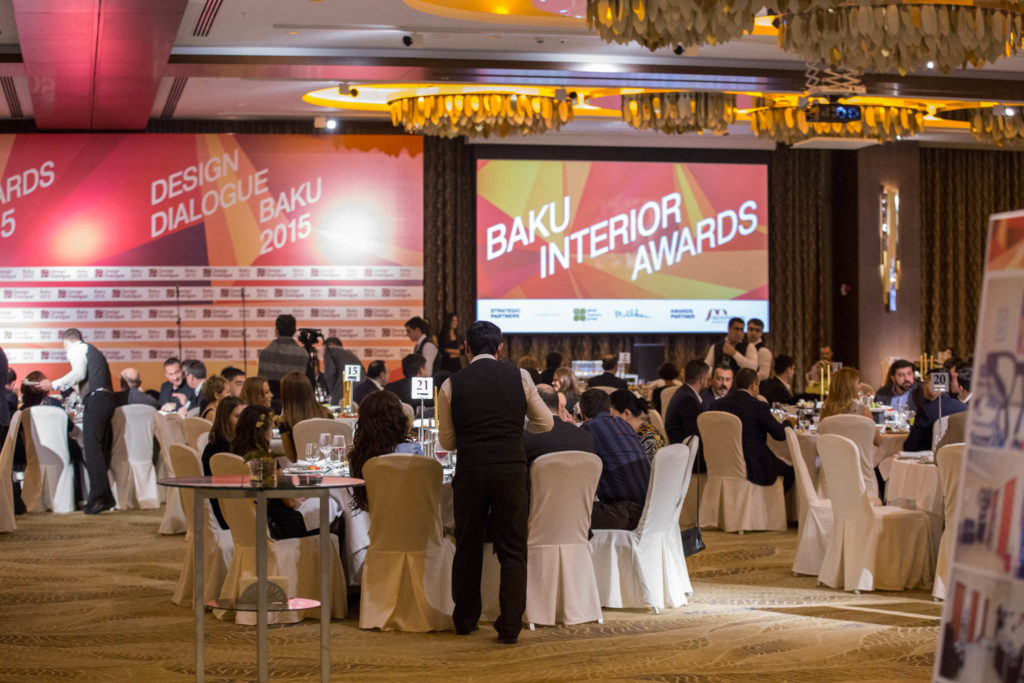 Awards were given to architects and customers of offices, that have won in one of the 6 award nominations.
"Brand and Image" – Azercosmos, architect – Nariman Imamaliev, architectural bureau Nariman Memarliq.
"Comfort and Ergonomics" – EY – Global Interiors Group.
"Design idea" – Azer Turk Bank – Workplace Interiors.
"Design-idea & the specifics of the business" – Dreamland, architectural bureau ArtAtelier Design Company, architects Gande Tariverdi, Nigar Guseynova, Togrul Alekperov.
"Layout & effective communications" – Azerbaijan Supermarkets / Bravo – Workplace Interiors.
"Creative Space" – Yarat!, architectural bureau Chalk Studio.