Interview with Ilham Behbudov – the director of the design bureau Workplace Interiors.
Everything is changing so fast nowadays, including work style and management techniques. What do you think are the most significant changes in the way work is organized?
Technologies enabled us to approach the work organization in quite a different way. People are already accustomed to discussing projects with partners who are on the other side of the globe. Emails and smartphones, alongside with new software, simplified information transmission and made it incredibly fast. Here is a simple example: all our employees are subscribed to WhatsApp groups created according to their departments or the projects they work on; there they can instantly exchange information with their colleagues posting a photo of a problem section, adding a voice message, asking for advice or giving instructions. While ten or even five years ago, in order to solve a problem, people had to fix an appointment and meet. Management methods are changing, efficiency is growing, and this is bound to be reflected in the way working environment is organized.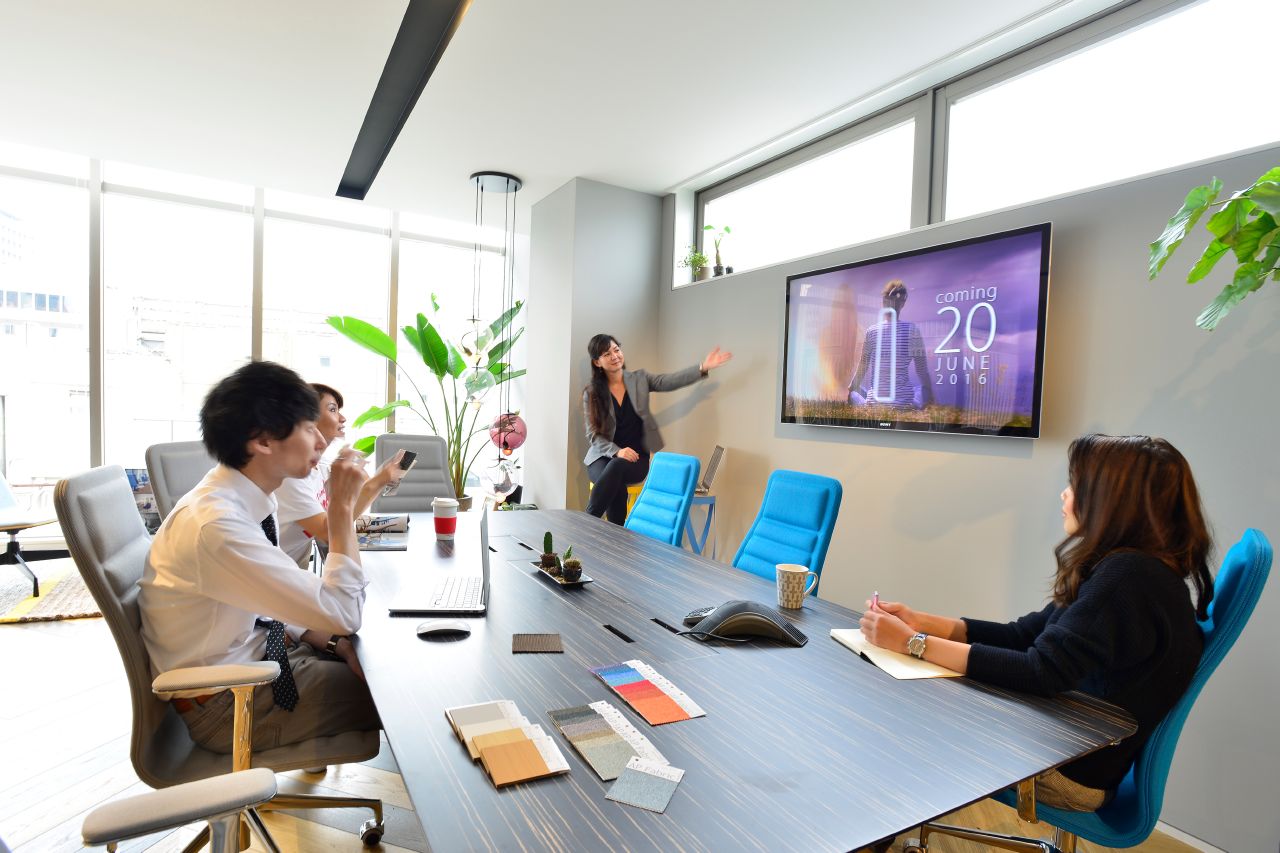 People's attitude to their work is also changing. What do staff and managers think today of their workplace arrangement?
They come to understand the importance of the workplace ergonomics. Earlier, a worker's dream was to have a huge bookcase to be loaded with heaps of files and other office "rubbish". Now people are more concerned about their armchair being comfortable enough or their desk allowing them also to work standing. Private, family life and career are no longer separated. We spend more time at work than at home (if we exclude the bedtime). That is why today's managers see it as one of their priorities to make the working space of their subordinates homelike and comfortable.
Comfort and safety of the workplace is the second important criterion, after salary, for a job offer. When an applicant considers a number of job offers with the same salary the key aspect would be the conditions of work but actually – the conditions of life in general (remember: we spend most of the time at work). Warmth and comfort are synonymous with home; and it is in human nature to cherish and protect one's home, so it is vital to look upon our workplace as our second home.
Stereotypes are fading: if you are sitting on the sofa it does not mean that you are not working. Corporations prioritize motivation and creativity rather than discipline. Ideas are the most valuable asset in the modern world, it is for their ideas that people are esteemed and provided with opportunities to think freely and create.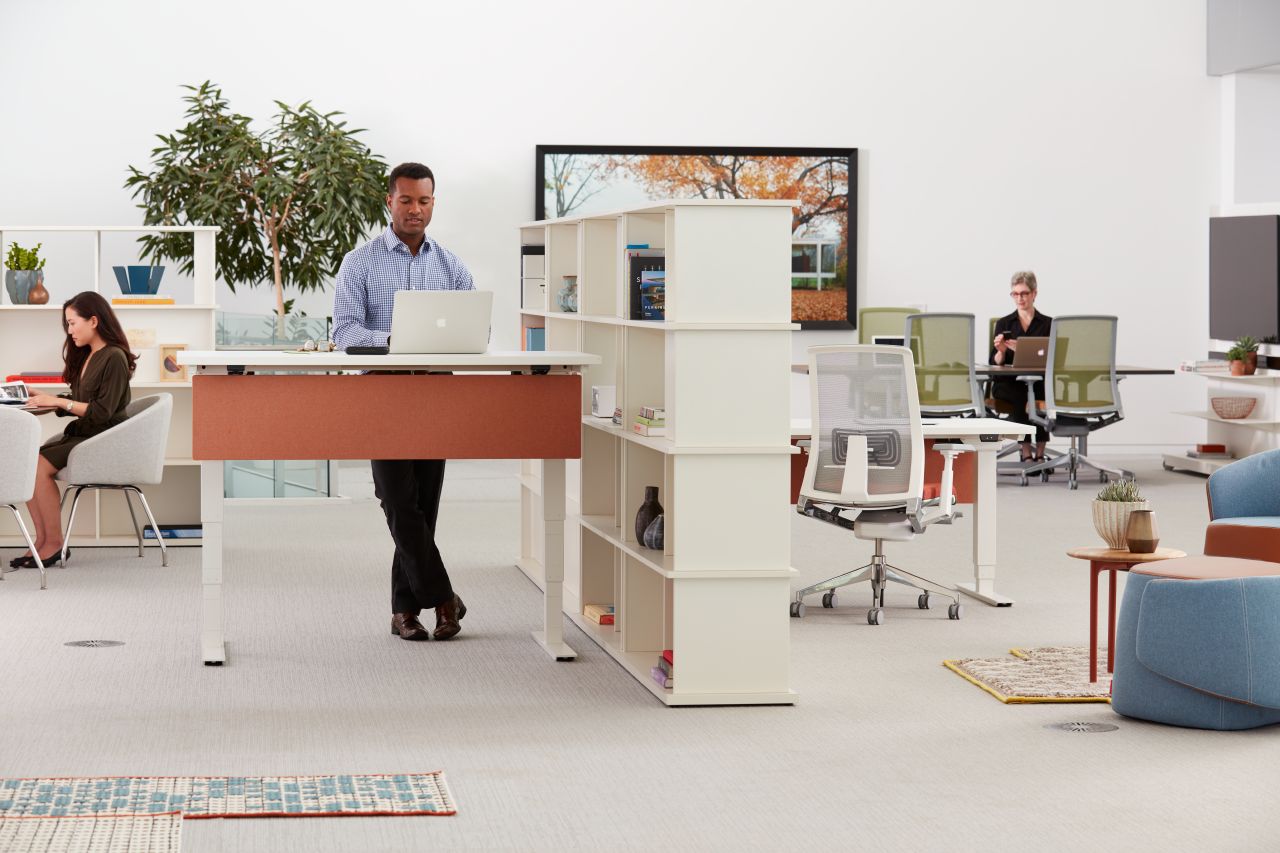 What would you recommend to company managers in case of changes, whether it is business expansion or reduction?
A corporate headquarters or just a small office of a company is one of the principal tools for doing business and also a major expenditure item. When the company is growing the expenses caused by the expansion of the working space (a new office or extension of the old one) are no problem. But it is always problematic when you have to reduce the company's expenditures, and in this case a lot depends on the original layout.
Imagine that your company is facing restructuring. It would be so quick, convenient, and expedient to lay additional electric and network cables to new workplaces having only to dismantle a few false floor plates! Or to remove a partition between two rooms in just half an hour. Or to order several additional furniture pieces to transform a 4-seat working compartment into an 8-seater. That is why we always suggest using system materials that would provide for an easy transformation of the space and improve its serviceability.
Correct planning enables us both to improve the workplace and to enhance the capacity of the design in terms of air conditioning and ventilation, electric and network loads, fire safety. Everything should be rational and secure. I will give you an example: when optimizing, a company wants to squeeze as many employees as possible into the current or even smaller space. But, while doing so, managers often forget that the parameters of the premises, including ventilation, heating, air conditioning, the discharge value of the fire escapes, are not meant for a greater number of people. This is something you have to take into account from the very beginning and you should plan the capacity of the building bearing in mind the maximum possible load. At later stages changes would be complicated, expensive, or just impossible.
How do you help your customers to choose premises?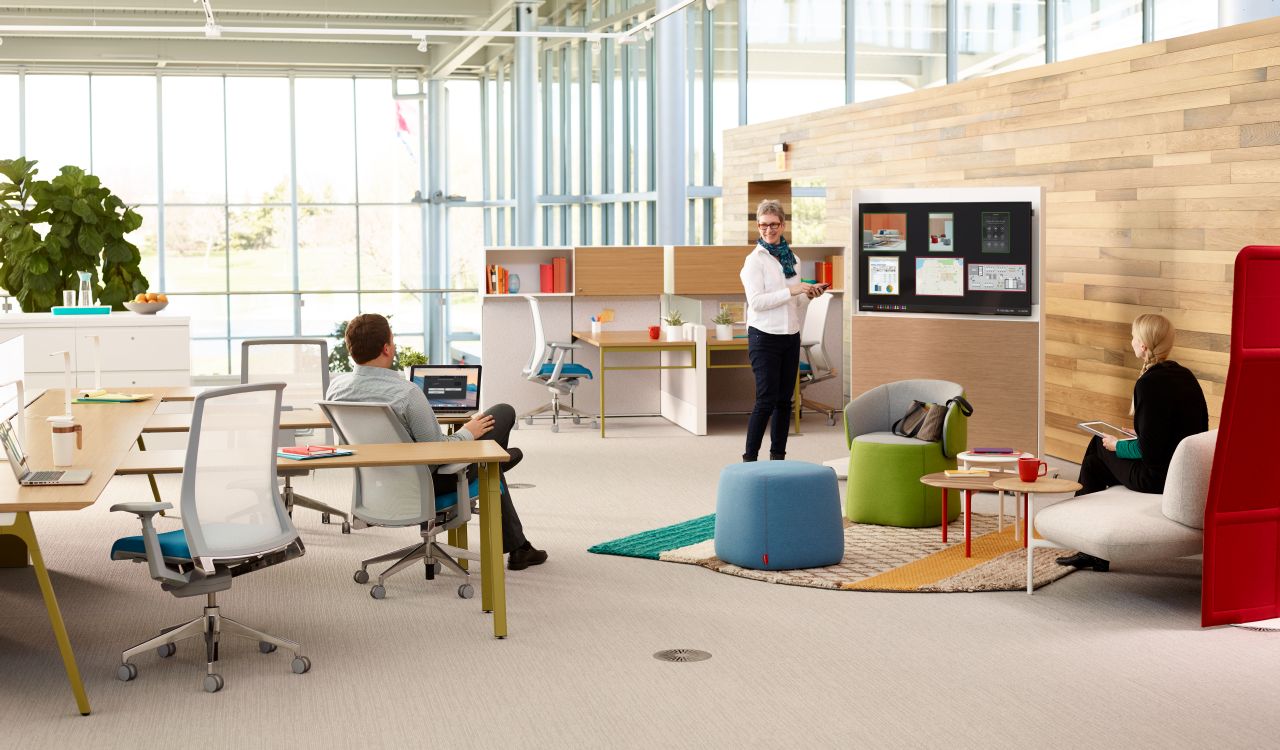 We often do the so-called test fit at the stage of the choice of an office building for our clients. There are cases when two buildings of equal area are unable to house the same number of people. Besides, it can happen that two similar buildings that can accommodate the same number of personnel would have different ventilation and fire safety characteristics. For instance, the area and the essential services of Building A make space for 100 people while Building B, having equal area, can house only 70 people. In this case the lessee will certainly choose Building A. The more detailed the design is, taking into account universal and long-term requirements of owners and leaseholders, the cheaper, faster and more convenient adaptation to any changes will be in the future. And, as we mentioned, everything changes so rapidly nowadays…
Another important topic: individual distinctions of the working space. Do CEOs strain after individuality?

20 or 10 years ago the office layout of a petroleum company looked very different from the office of an auditing company. Now the difference is blurring out. The focus is moving from the personal to public space. If earlier more attention was paid to the visual hierarchy of the management, now companies make more efforts to create comfortable talks and conference rooms, areas for staff socializing. The democratic character of the space layout is an important tool allowing for its quick rearrangement if necessary. It is much easier to make alterations if the office has just two or three types of workplaces instead of ten, each of which would correspond to a worker's position. The rise and fall dynamics brings about the demand for new premises where the lessees could move in quickly, with a flexible layout (in case of the company's rapid growth) and an opportunity to terminate the contract at the shortest possible notice. The leaseholders are ready to pay more if the office meets all the above requirements.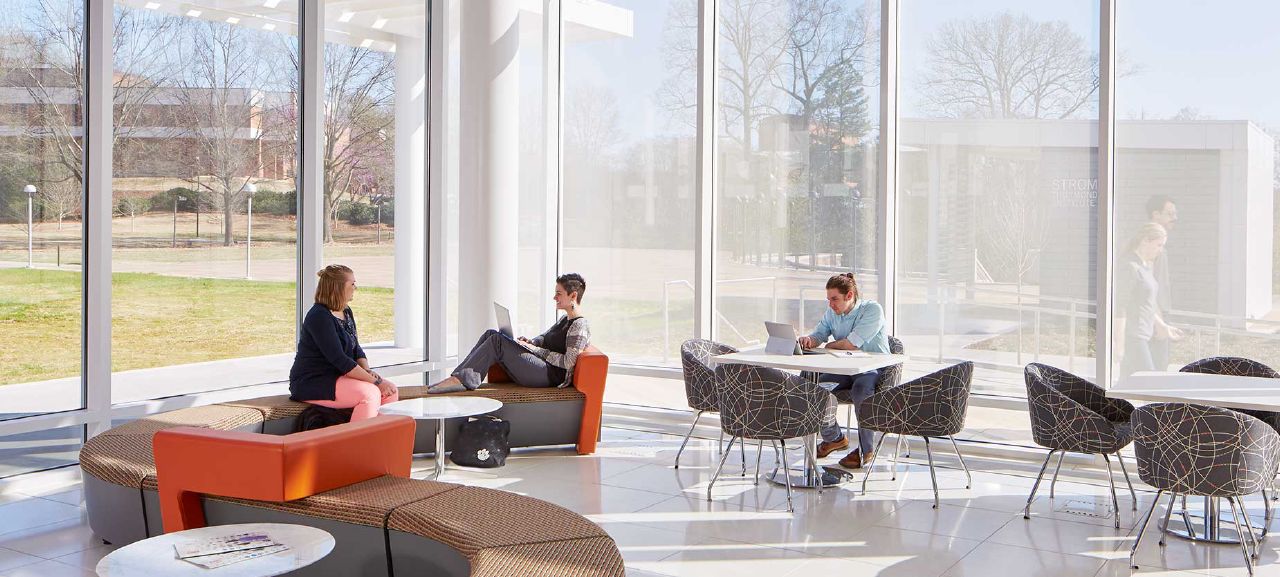 But doesn't that mean that in this case owners run great risks? They can construct a building having a definite lessee in mind and then, in a year's time, if the lessee moves out, they will have an empty facility on their hands…
Right, in this scenario the lessee shifts the investment risks onto the owner. This is why it is especially important to make the correct system and architectural solutions yet at the design stage – so that the change of the lessee would be as painless as possible and the adaptation of the facilities to a new company would be fast and inexpensive. It is worthwhile to spend funds on an experienced architect and on designing engineering systems and finish materials at the very beginning. In this case the building will last long without moral ageing and will be able to respond to any changes in the market.
But to take the right decisions is not enough. You also have to ensure correct fitting up and installation. Another simple example: you bought expensive carpet flooring but used the wrong type of glue, then you tried to remove several tiles of the carpet but its base remained glued to the floor; eventually you had to replace both the carpet tiles and the false floor panels. That meant extra expenses, irritation, the search for those to blame, etc.
We can also see that the market has changed: yes, it is still prestigious and exciting to work for big corporations but, at the same time, people are searching for the balance between their career and private life, including sports, hobbies, family and children. Freelance careers or small private companies provide wide opportunities for this.
What do you do to follow the current trends?
We continuously analyze the current processes and adapt our solutions to new realia and trends. In this way we manage to anticipate the new trends and even to lead the way for our customers. We bring new solutions to the market, offer new concepts in planning corporate offices and facilities and business centers helping developers to adjust to their lessees' new requirements.